Does The Rockville RPG15 PA Speaker Offer Enough Sound Quality?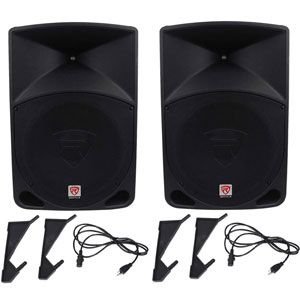 A pair of speakers – such as the Rockville RPG15 PA Speaker – often seems like a preferable solution than a single, compact PA system.
This duo of 15'' 200 watt PA system looks as though it should have the power and components for great amplification and sound quality. Is this the case, or are some users left disappointed?